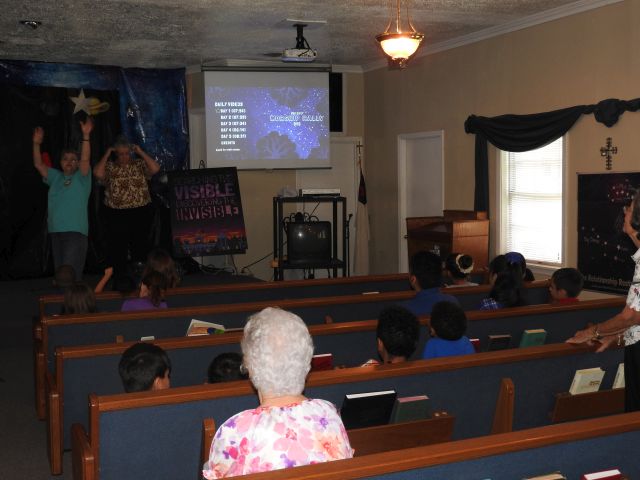 In the quiet, wooded, working-class neighborhood of Skyscraper Shadows near Hobby Airport, just steps away from the busy thoroughfare of Telephone Road, there sits a small Baptist church with a big heart and over 60 years of history. Airway Baptist Church is a traditional Southern Baptist fellowship with the heart and feel of a simple country church, squarely located in the suburbs of the nation's fourth largest city. We sing the great old hymns, we reach out to children and our neighbors, and we enjoy a community, family atmosphere with friends and fellow believers. If you are looking to worship the Lord and Saviour Jesus Christ and to study and learn His Word and sing His praises in a friendly setting reminiscent of days gone by, you are more than welcome to stop in and pay us a visit any time our doors are open!
Opportunities for service:

Sunday school for adult men & women and children each Sunday morning at 9:45 a.m.
Morning worship service Sundays at 11:00 a.m.
Sunday evening prayer in the Fellowship Hall at 6:00 p.m.

Bible study and prayer meeting each Wednesday at 6:30 p.m.

Fellowship meal on the first Wednesday of each month
Business meeting on the second Wednesday of each month

Men's and women's Bible study the last Thursday of each month at 7:00 p.m.
NOTE: The following activities are currently on hiatus due to current events
"Young at Heart" Bible study on the 2nd Thursday of each month at 11:00 a.m.
Game Night on the 3rd Friday of each month at 7:00 p.m.